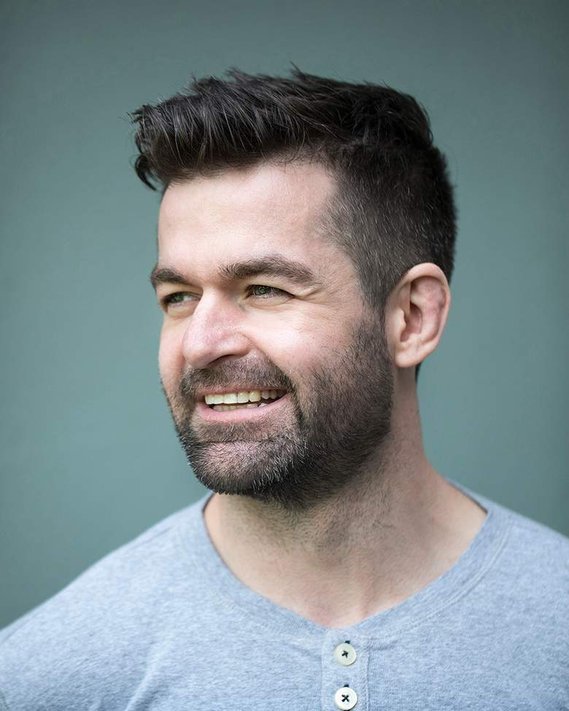 Mike Sheridan is a broadcaster, producer, and journalist with vast experience in the Irish media industry. He has edited some of the biggest publications in the country, JOE.ie and Entertainment.ie, and featured in many national newspapers and magazines - including the cover of FIT Magazine and another cover for Tatler Man.
In August of 2021 Mike became editor of Buzz.ie from Reach Ireland - the biggest publisher of regional and national titles in the country.
In a freelance capacity Mike has written extensively for Brown Thomas Men's Magazine, The Irish Independent and The Irish Times on everything from politics to culture and style
As a broadcaster, Mike has hosted live radio shows on numerous stations and presented live television on the national broadcaster, RTE. In 2011 Mike produced and featured in the ultramarathon documentary Challenge 126 - raising almost €50k for charity. The following year he produced and starred in the MMA doc Barbaric Gentlemen, which also featured Conor McGregor and Dana White. One of the most in-demand facilitators working today, Mike has interviewed the likes of Al Gore, Leonardo DiCaprio, Sean Spicer, Reese Witherspoon, Amanda Knox, Jordan Peterson, Jake Tapper, Keanu Reeves and countless others from the world of sports, current affairs and entertainment. His interviews have been viewed well over 40 million times online.
In April of 2020 Mike gambled on himself, using his savings to purchase a show he created, The Delve, from his former employers. Launching its first independent season that June, the show has gone from strength to strength, adding to a fast-growing subscriber base. The Delve currently has almost 10 million views and counting. Audio episodes of the show have also gone out in full on two national radio stations, iRadio and Classic Hits 4fm as well as charting as a podcast.
As an event host, Mike has interviewed Netflix stars on sold out nationwide tours, worked with brands such as Budweiser, Carlsberg, Arnotts, Jameson, Paramount Pictures, Bestseller and more.